Suburb Within a City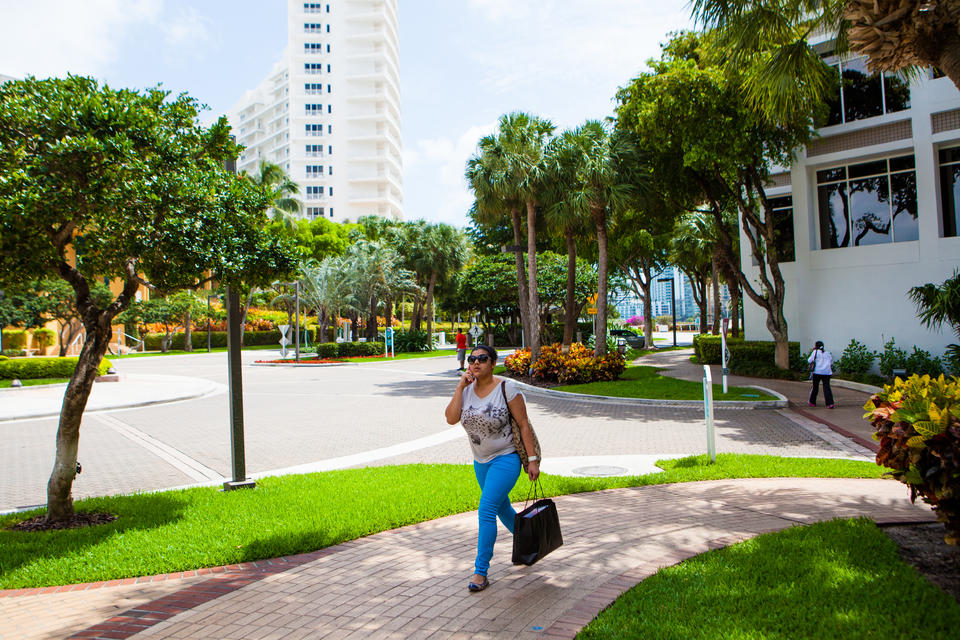 From a distance, the island may only seem like high-rise towers, but up close it's a green and residential community.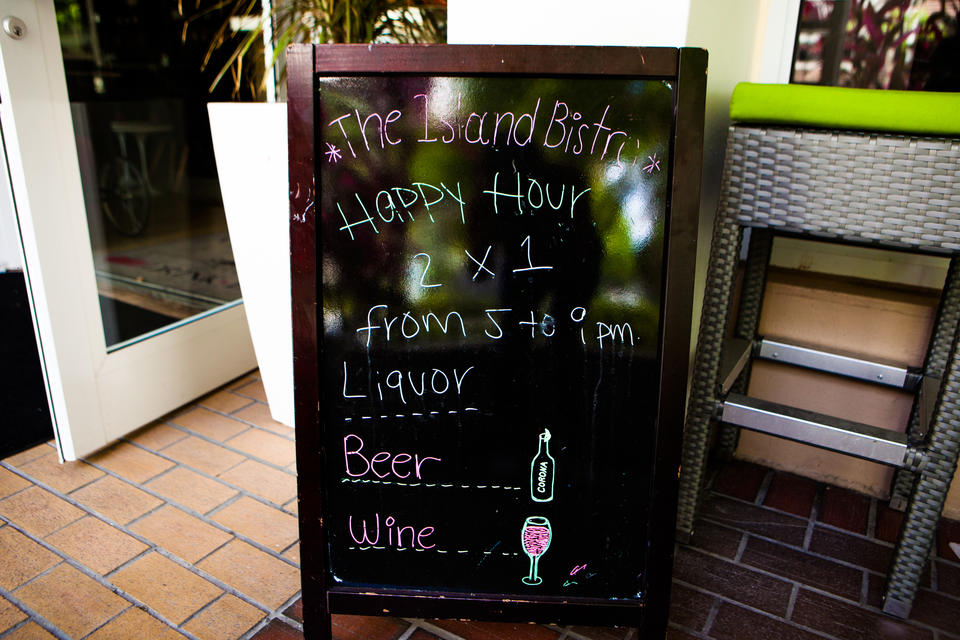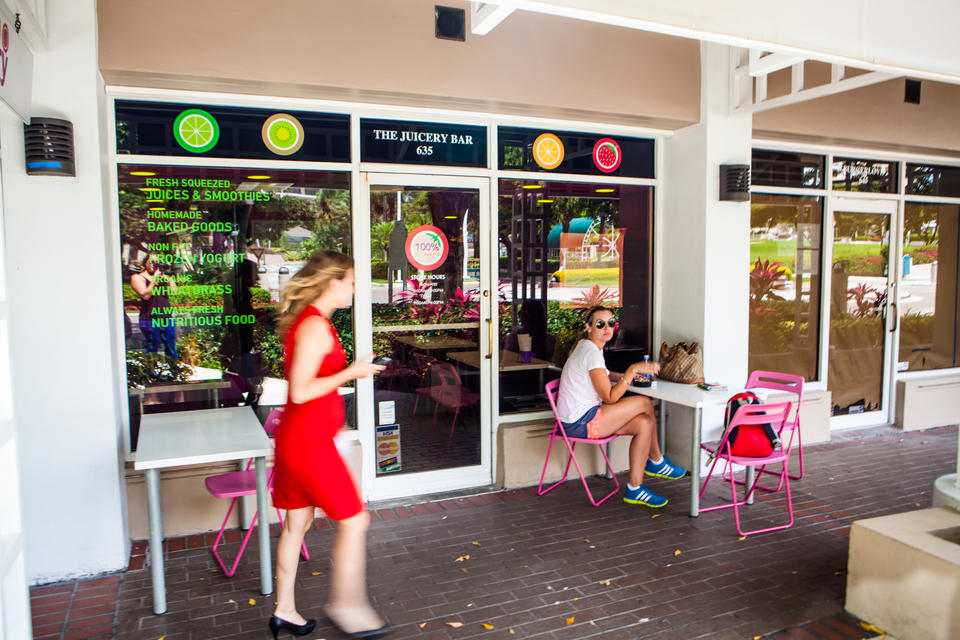 Food, happy hours, salons, dry cleaning, and goodies, there's no need to leave the island. But if you do, the free trolley will take you around the city.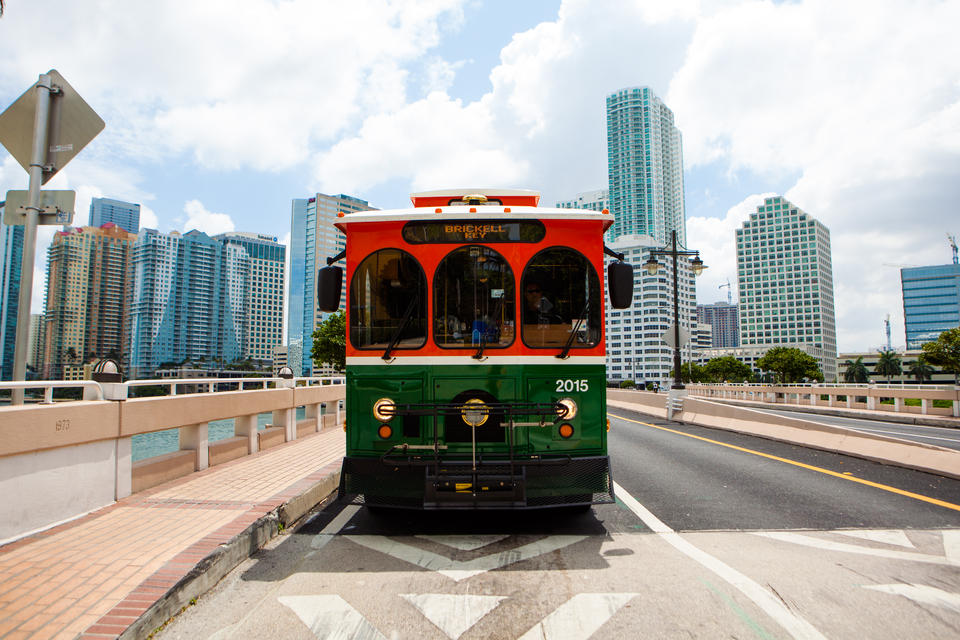 Lush Landscapes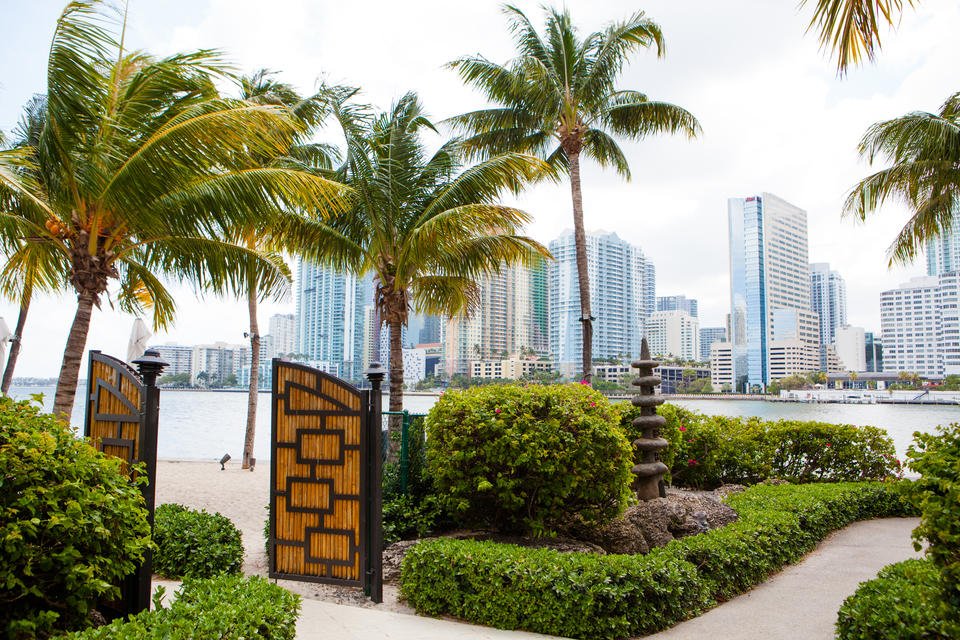 Enjoy the view looking toward the Brickell skyline from parks and hidden Japanese gardens.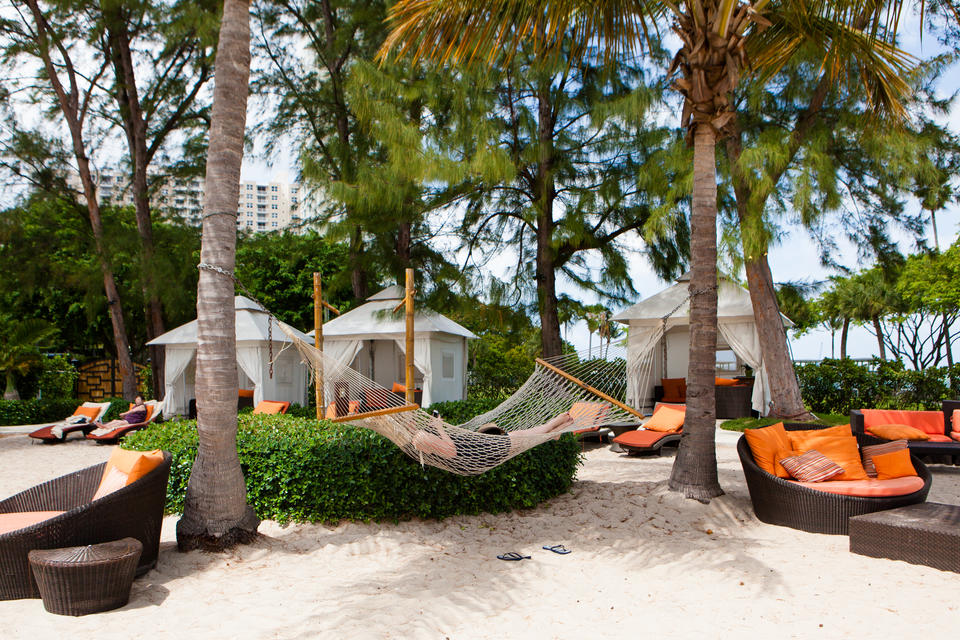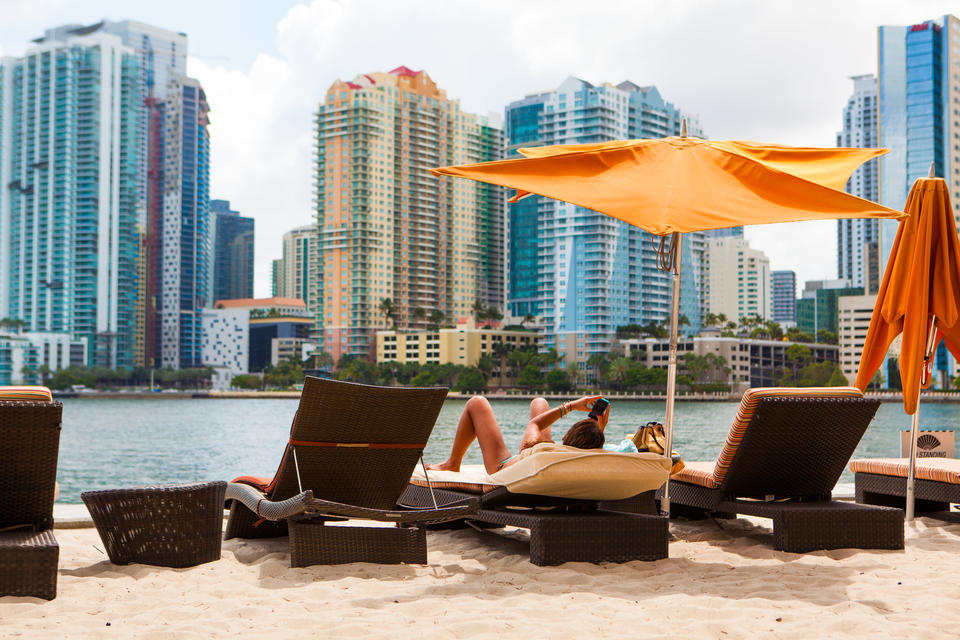 The Mandarin Oriental Hotel has a man-made beach that overlooks the city.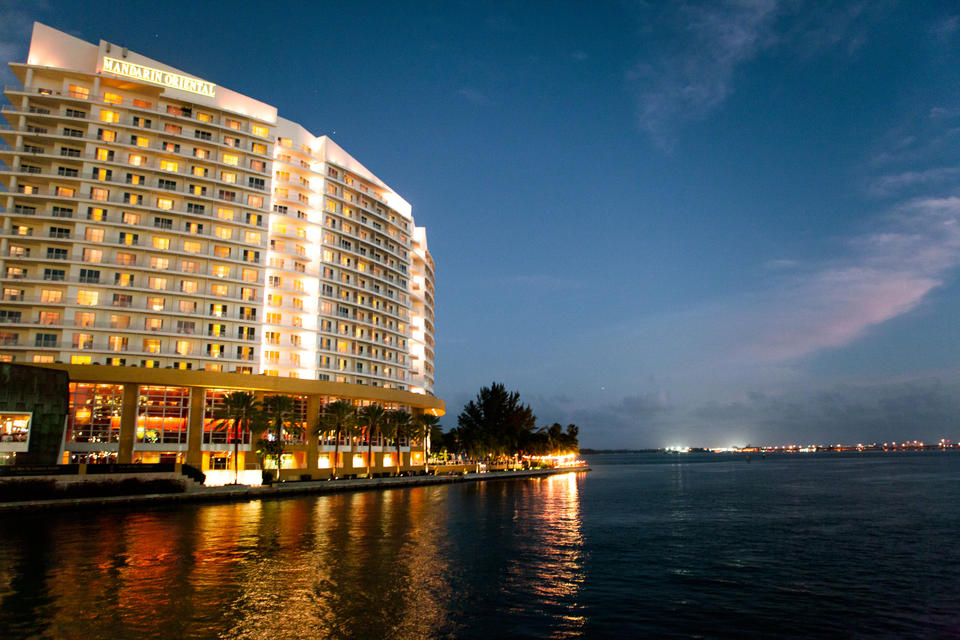 The Boardwalk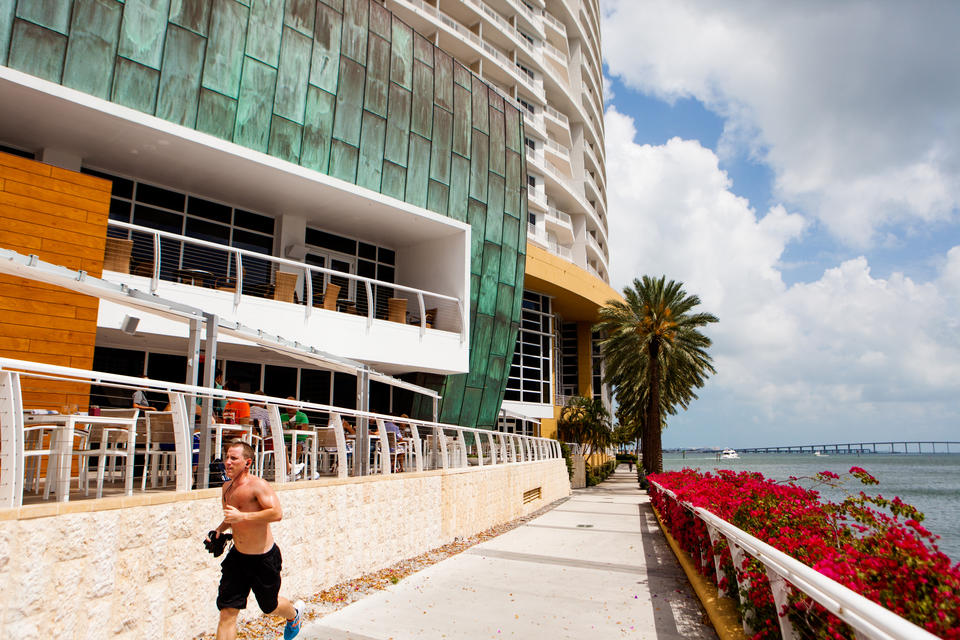 One of the greatest features of Brickell Key is the one-mile boardwalk covering the entire island.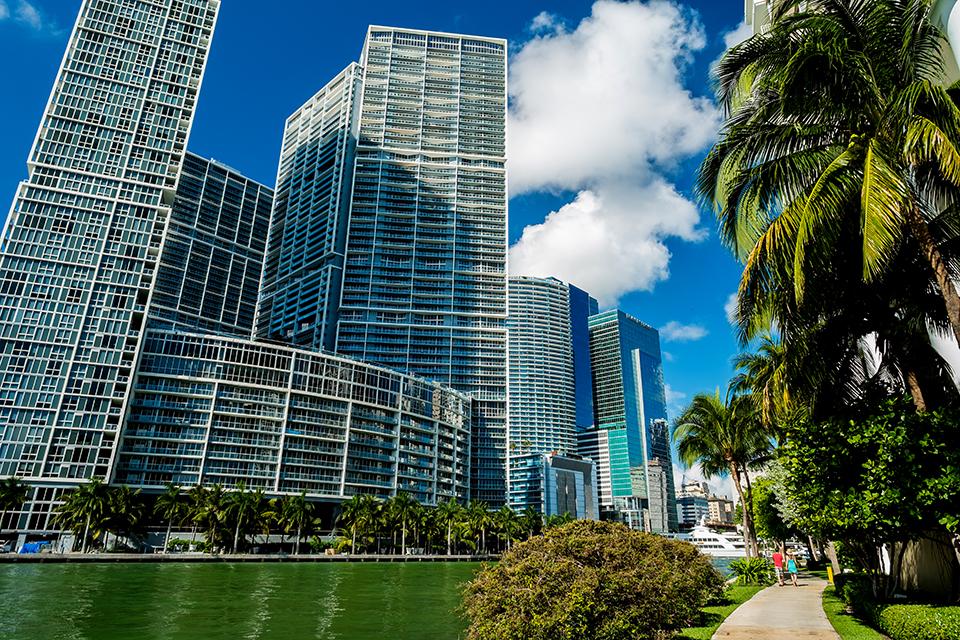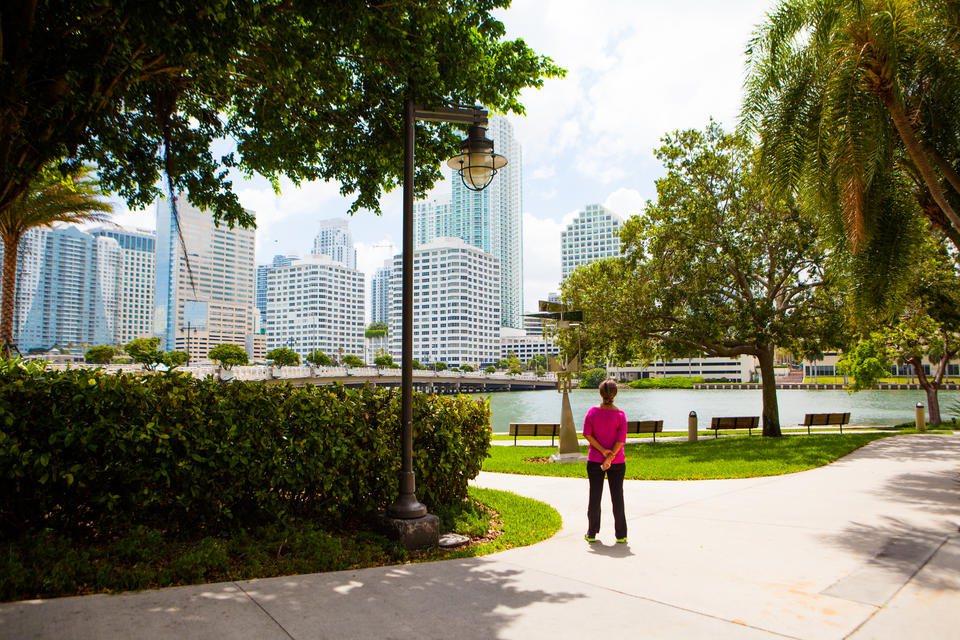 The boardwalk attracts pedestrians, residents, runners, and even non-residents who want to enjoy the spectacular city and bay views.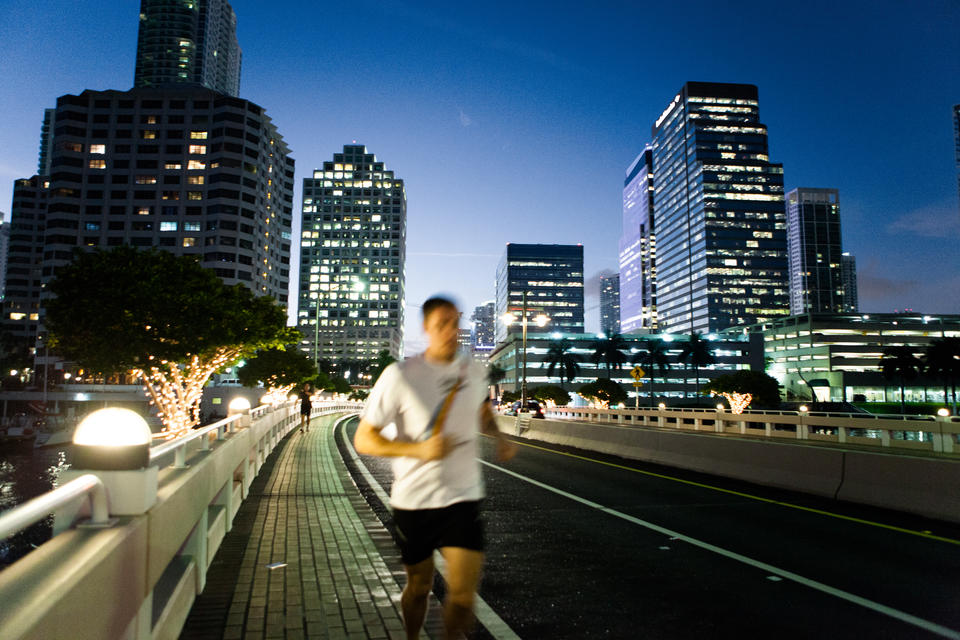 Highrise Haven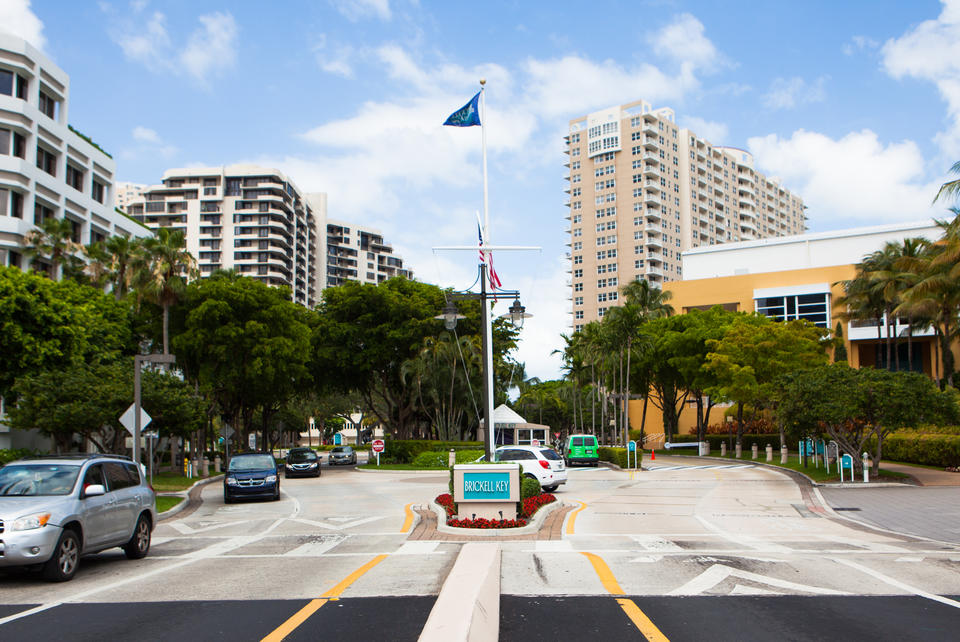 Home to only 2,000 residents, Brickell Key is a secluded escape with striking condominiums.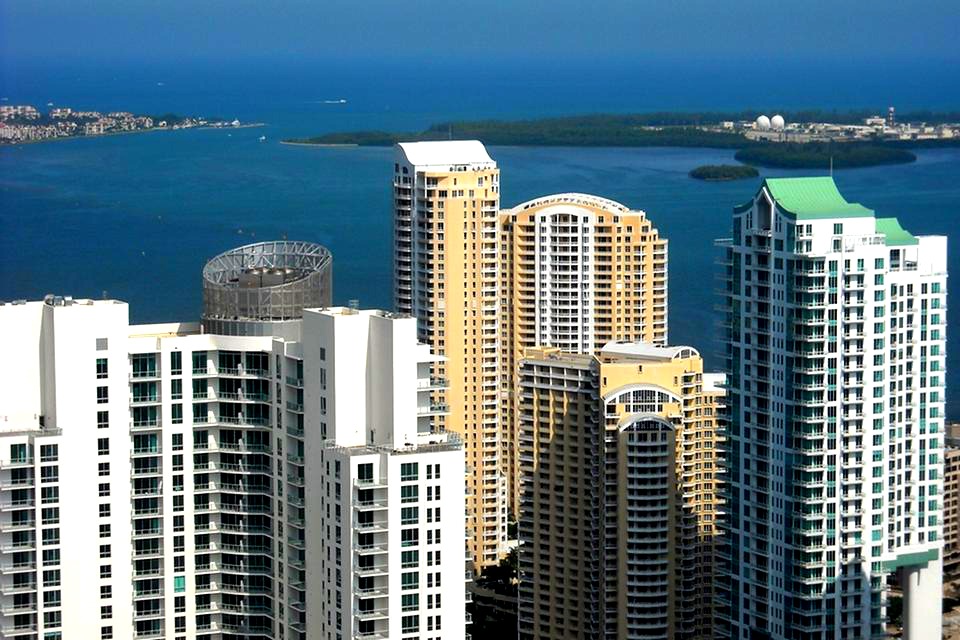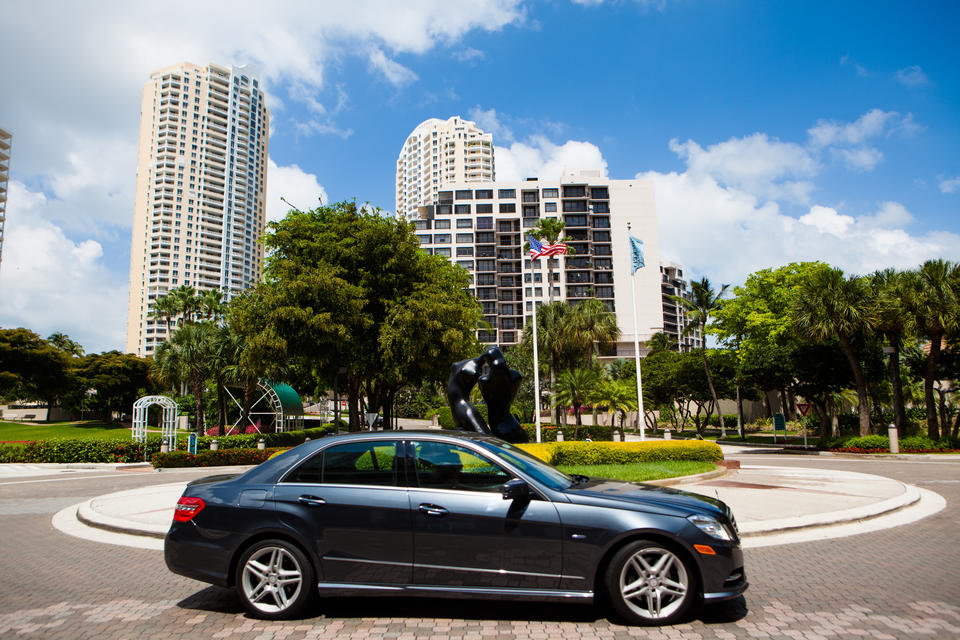 Underground parking, vast green spaces, and public art keep Brickell Key looking and feeling like the exclusive island that it is.